"You yourself, as much as anybody in the entire universe, deserve your love and affection." ~The Buddha
CompassionateWay.com
Douglas Johns, LCSW
Portland, Oregon
503-252-3739

Therapy • Counseling • Mindfulness Based Stress Reduction (MBSR) Douglas Johns, MSW, LCSW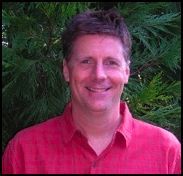 Whatever your personal situation right now the place to start healing is the same: Through cultivation of friendliness, kindness and compassion for yourself. Psychology has not always expressed the importance of
self-compassion
. Existential
Counseling Therapy
and
Mindfulness-Based Meditation
are methods that encourage and structure self-compassion and self-understanding through attention to oneself in the present moment. Existential Psychotherapy and Mindfulness are fundamentally
experiential
and the foundational experience for a joyful life is appreciation for yourself. That's the Compassionate Way.

Welcome to CompassionateWay.com. This is the homepage for the therapy and counseling services of Portland therapist Douglas Johns, MSW, LCSW. I am a Licensed Clinical Social Worker in private practice in Portland, Oregon since 1998. My office is located in northwest Portland at
811 NW 20th Ave, Suite 304, Portland, Oregon 97209
. My office has easy access from Beaverton and Vancouver, Washington via Interstate 405 (connecting from US 26 East and I-5).

Please browse the pages on this website to get a better understanding of my therapeutic style and please call me with any questions you have at
503-252-3739
. I provide individual,
couples
, and
group counseling
for a wide range of goals. I am particularly experienced helping with
Depression
,
Anxiety
,
Stress Reduction
,
Assertive Communication
, and
Anger
.

Please note, for reasons of confidentiality I do not accept emails from either current or potential clients. For questions of a purely technical nature regarding this website please direct inquiries to: webmaster@compassionateway.com.

Accessing this web site in no way constitutes an implied or explicit contract for services between Compassionate Enterprises, LLC or Douglas Johns and any person. Documents are for informal information purposes only. Please speak directly with a qualified professional regarding any specific health concerns you have. Douglas Johns, MSW, LCSW ~ 811 NW 20th Ave., Suite 304, Portland, Oregon 97209 ~ (503) 252-3739